Looking for my old blog?
This is my new blog, which has slightly different editorial goals in comparison to my original blog, Luis in Paris. If you're looking for the chronicles of my two years in Paris (and 2 months / innumerable weekends in Berlin), head over there to see the archives. I won't be transferring those archives over here.

eyond Germany's borders, the debates over GEMA and its new tarif system rarely get much coverage, only spawning the occasional under-researched, "Will Berlin's Nightclubs Perish?" sort of articles in the foreign press. But Berlin is an increasingly international city full of expatriates—many of them "creative" workers that have personal and professional links into the local music scenes here—and some of them have been blogging about this issue in their own language, explaining the issue to readers in their countries of origin while also informing their fellow expatriates in Berlin. I've been up to a bit of that myself in English, writing on recent anti-GEMA protests and translating pieces of German-language news items. But I can also translate from French and Spanish (among others).
So today, I thought I'd move laterally and Read more…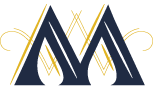 y Berlin research files are organized under a number of folders, including one for "Tourism Debates" and another one for "Gentrification Debates." These days, I'm thinking I need to merge these two folders, since the debates have become increasingly intertwined (and often hopelessly confused). In a recent opinion article in Die Zeit online, entitled, "Burn the Tourists" ("Touristen anzünden"), David Hugendick complains that left-political anti-gentrification discourse has taken an ironically xenophobic turn by harnessing anti-tourist (and, more broadly, anti-foreigner) sentiment. Of course, this article is almost interchangeable with a wide range of opinion pieces that have been appearing in mainstream German-language newspapers in the last while, part of a larger (and older) pattern in Berlin of countering critical voices from the left by associating them with violent tactics and contrarian positions.
In any case, although it is debatable whether Read more…

ust yesterday, I was waiting to meet an academic colleague for an afternoon Kaffee und Kuchen (coffee and cake, something of a German ritual). I was out in Dahlem—a southern suburb of Berlin and the home of the Freie Universität—sitting on the outdoor patio of a café at corner of Garystraße and Ihnestraße. Aux Délices Normands, it was called; pretty solid French pastries and cakes, lackluster coffee, pleasant seating.
When I first came to sit down, there was a small, grey-and-white cat sitting on the bench opposite me at the table. It was Read more…

couple of months ago, the magazine Zitty Berlin posted an online article entitled, "Berlin, deine Feindbilder." Feindbild literally means something like "villan-image," but the meaning here is more like "bogeyman" or "negative stereotype." And so, Zitty, which is a supplementary magazine to the newspaper Der Tagesspiegel, offered a surprisingly long list of stereotypes of Berlin's denizens. While not as funny as caricatures, these Feindbilder capture something essential about the debates and tensions that are alive in Berlin right now. None of these images are entirely true or false, but they represent the way Berliners imagine each other when they're fighting about something.
Naturally, the original article was in German. But, since there are a lot of English-speaking ex-pats in Berlin and since there are a lot of people outside of Berlin who would be interested in learning more about these stereotypes, I've translated a handful of them here. Out of respect for the authors of the original article, I've only translated 5 of the 24 profiles. I also haven't re-used the cute caricature drawings that accompanied each profile in the original article.