Looking for my old blog?
This is my new blog, which has slightly different editorial goals in comparison to my original blog, Luis in Paris. If you're looking for the chronicles of my two years in Paris (and 2 months / innumerable weekends in Berlin), head over there to see the archives. I won't be transferring those archives over here.

ikes! It's been embarrassingly long since I last posted something on here. If you're still reading, thanks for not abandoning this blog out of boredom. As you might have guessed, things have been very, very, very busy over the last few months. The last major post I had put on here had been about all of my troubles getting a !@#$ing residency permit for Germany, and I'm happy to state that this has been more or less resolved—although not precisely in the manner I had intended.
In any case, I have a great deal of updates for this blog, far more than I can fit into even a week of daily blog posts. It'll take me a while to get through the backlog, but I should post the two most important pieces of news first: 1) I have another publication fresh off the presses, and Read more…
The WordPress.com stats helper monkeys prepared a 2012 annual report for this blog.
Here's an excerpt:
4,329 films were submitted to the 2012 Cannes Film Festival. This blog had 34,000 views in 2012. If each view were a film, this blog would power 8 Film Festivals
Nothing makes you feel quite as alien and precarious as waiting in an immigration office, especially as you wait for a Beamter/in (clerk, officer) to make a decision about your future in Germany—based, it seems, primarily on their current mood and digestive health. And yet, one of my interviewees once claimed that she never felt more at home in Berlin than when she was at the Ausländerbehörde (immigration office), the Bürgeramt (citizen's registration office), or the Finanzamt (finance and revenue office). And she has a point: when the process is successful, there is a sense of satisfaction and membership that you can get from interfacing with the behemoth that is German bureaucracy. But, as a foreigner in a foreign land, you remain at the mercy of this bureaucracy and the many people that work in it, and that sometimes means that your experience is far more alienating than welcoming.
Much of my research here on so-called "techno tourism" and music-related migration to Berlin has revealed the ways in which recently-arrived people manage to feel at home here, even before they have spent enough time to "integrate" culturally. But my recent experiences with Germany's Ausländerbehörde has reminded me of how fragile this sense of being "at home" can be Read more…
Reblogged from Society and Space - Environment and Planning D:
Meredith Raimondo and Lorena Muñoz each offer a review of Karen Tongson's Relocations: Queer Suburban Imaginaries.  They were part of an author-meets-critics panel at last year's New York AAG, organized by Jasbir Puar.  Relocations was published in 2011 by New York University Press.
At last month's AAA (anthropology) panel on "Transfrancisco" (queer/trans San Francisco), someone rightly pointed out that a lot of recent queer ethnography/theory has been moving away from urban centres and onto rural/small-town queer life. But who's been thinking about queer suburban life in the meanwhile?

eyond Germany's borders, the debates over GEMA and its new tarif system rarely get much coverage, only spawning the occasional under-researched, "Will Berlin's Nightclubs Perish?" sort of articles in the foreign press. But Berlin is an increasingly international city full of expatriates—many of them "creative" workers that have personal and professional links into the local music scenes here—and some of them have been blogging about this issue in their own language, explaining the issue to readers in their countries of origin while also informing their fellow expatriates in Berlin. I've been up to a bit of that myself in English, writing on recent anti-GEMA protests and translating pieces of German-language news items. But I can also translate from French and Spanish (among others).
So today, I thought I'd move laterally and Read more…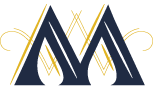 y Berlin research files are organized under a number of folders, including one for "Tourism Debates" and another one for "Gentrification Debates." These days, I'm thinking I need to merge these two folders, since the debates have become increasingly intertwined (and often hopelessly confused). In a recent opinion article in Die Zeit online, entitled, "Burn the Tourists" ("Touristen anzünden"), David Hugendick complains that left-political anti-gentrification discourse has taken an ironically xenophobic turn by harnessing anti-tourist (and, more broadly, anti-foreigner) sentiment. Of course, this article is almost interchangeable with a wide range of opinion pieces that have been appearing in mainstream German-language newspapers in the last while, part of a larger (and older) pattern in Berlin of countering critical voices from the left by associating them with violent tactics and contrarian positions.
In any case, although it is debatable whether Read more…